MessageSolution sponsors ASCII SUCCESS SUMMIT 2012 , and will be exhibiting at the show.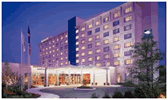 Come join us in Chicago, Hyatt Regency Rosemont 6350 N. River Road Rosemont, IL .MessageSolution will be introducing our Value Added Reseller's (VAR) channel program, showcasing MessageSolution enterprise information archiving & eDiscovery, SharePoint governance solutions, and the first-in the market MSP-Hosted Multi-Tenant Archiving Platform. Our solutions help organizations for compliance archiving, legal discovery, and reduce data storage costs while seamlessly delivery transparent clients' user experiences.
Email us at
Events@MessageSolution.com
, or call +001-408-383-0100.