MessageSolution's information archiving solution brings true compliance in Office 365 by delivering eDiscovery services and providing ease of access for end users with search capabilities through a browser, desktop, and Outlook.


Features include:

| | |
| --- | --- |
| • | MessageSolution Migration System for Office 365 – a high performance and automated migration tool, enables organizations quick migration into Office 365 environment |
| • | Complete compliant solution with perpetual archiving and archiving legacy data for all emails |
| • | Integration with advanced eDiscovery features and legal hold, for accurate litigation resolution, and fast legal representation with instant data availability |
| • | Archiving remotely through multiple deployment options with on premise, cloud, or multi- tenant environments |
| • | Full ownership of archived data and end-users' email continuity protection in the event of any email server outage |
| • | Centralized data repository, including no third-party databases and reduced costs of ownership and administration time |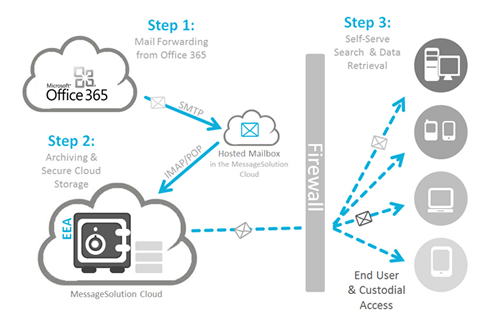 (Fig.1 MessageSolution Cloud Archiving for Office 365)
Available for Cloud-based, on-premise or MSP/ISP-hosted multi-tenant environments, MessageSolution's Information Archive and eDiscovery Platform enforces regulatory compliance, regulated data management and high data accessibility to ensure eDiscovery-readiness at all times. It is intuitive and user-friendly, making it easy for users at all company levels to utilize. In addition to email, MessageSolution also delivers an integrated solution for SharePoint and File System archiving for unified data management.