Migrate to Office 365
Save Time, Money, & Maintain System Stability

1-Vendor Solution - Migration, Archiving & Discovery
Not only can MessageSolution migrate data from on-premise Exchange, GroupWise, etc. to hosted email platforms like Office 365, it also saves time and money during the process. After migration, most organizations will archive their data anyway. MessageSolution turns a laborious, multi-vendor procession into one painless process. With separate solutions for migration and archiving, costs go up and deadlines get extended. System compatibility and integration also becomes an issue as more vendors get involved. MessageSolution takes a one-vendor approach for end-to-end project management through data migration, archiving and discovery.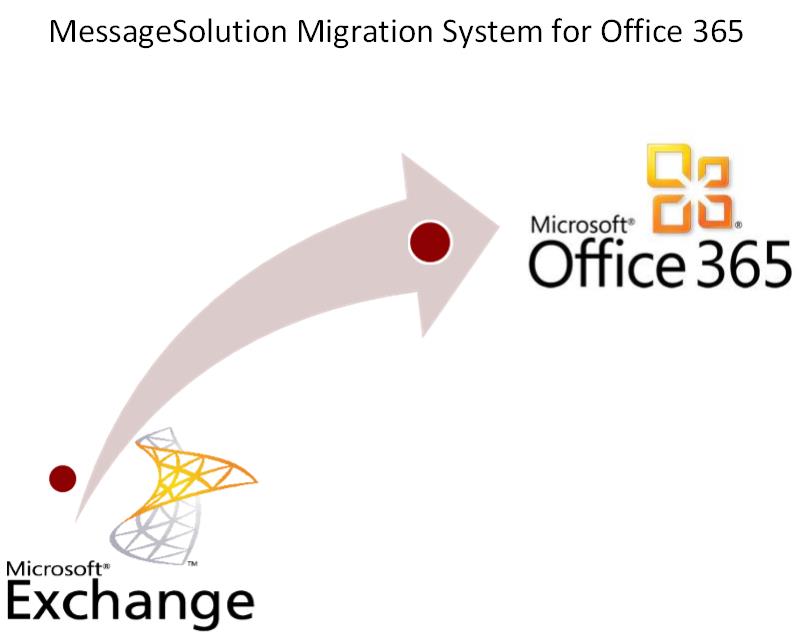 By archiving data before migrating you consolidate and protect your data, have an exit plan from Office 365 should you need it, and it saves time and money. MessageSolution Enterprise Email Archive™ delivers a federated, easily backed-up data store for all email data (messages, attachments, PST files, Public Folders, contacts, etc.). It also provides an alternative to the Office 365 SLA in the case of bulk data export.
The MessageSolution Edge – Optimized Migration
Archiving data before migration also save time and money by reducing the volume of data to migrate. During the archiving process data is de-duplicated, compressed and the storage burden is transferred from the email server to the MessageSolution (on-premise or cloud) Archive. Since archived data can be viewed and accessed at any time from the Archive web portal, only previously "stubbed" or offloaded data must be traditionally migrated. After archiving, we connect to the email server with directory service integration and replicate the content to Office 365 through the native protocol.
For further information on MessageSolution Migration System to Office 365, plesae contact us to schedule a migration technical discussion at 408-383-0100 or salesdept@messagesolution.com.